March 23, 2022
Closing Ceremony of the Second Short Online Course between Chiba University and the Panama Technological University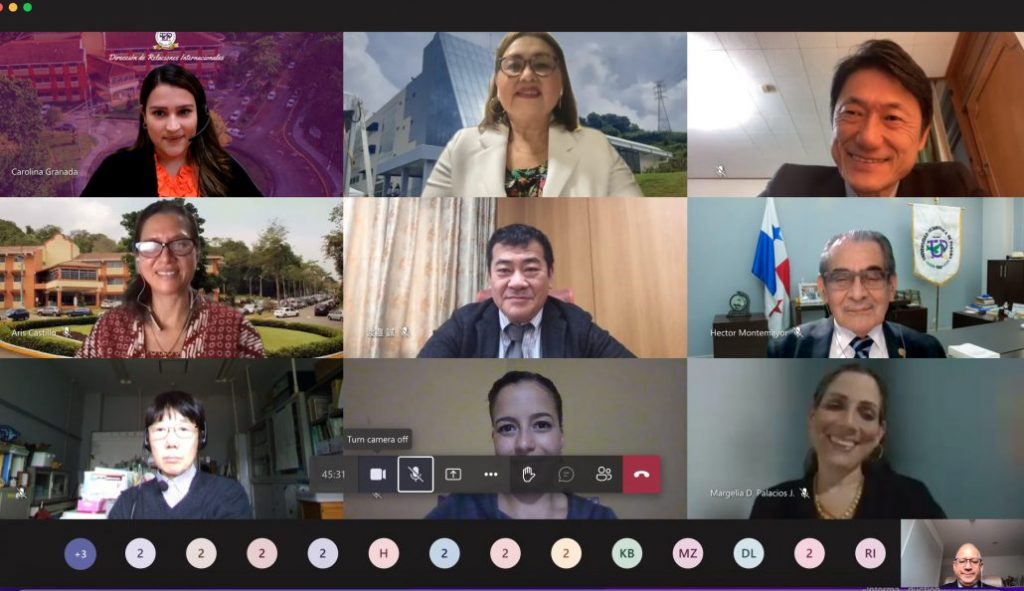 The closing ceremony of the second short online program between Chiba University and the Panama Technological University was held on March 4, 2022.
The short online program is part of JAPOLAC's Program for University Internationalization, which seeks to introduce practical and distinctive knowledge of Latin American and Caribbean countries (LAC) to Japanese university students, encouraging them to visit and study in the LAC region.
The three-week short-summer online program included courses such as a brief history of Panama and its Canal, Panama as Logistic Hub, and Forest Engineer in the Central American Tropics.
Japanese students did not only learn practical knowledge about Panama, but also were able to put in practice their international communication skills as all courses were taught in English language.
The closing ceremony included the participation H.E. Hideo Fukushima, Ambassador of Japan to Panama, the President of Panama Technological University, Mr. Hector Montemayor, and the Vice-President for Education and International Affairs of the University of Chiba, Mr. Makoto Watanabe. It also counted on the honorable presence of Ms. Margelia Palacios, Director of International Cooperation of the Ministry of Foreign Relations of Panama.
The Director Representative of JAPOLAC, Dr. Ritter Diaz, expressed his gratitude to Chiba University and Panama Technological University for their continuous academic cooperation to further increase knowledge and connection between students of Japan and Panama.
JAPOLAC aims at promoting practical educational exchanges between Japan and LAC as well as connecting universities with productive forces of society to better prepare students for a changing labor market.