February 2, 2021
Visit to the Embassy of the Republic of Panama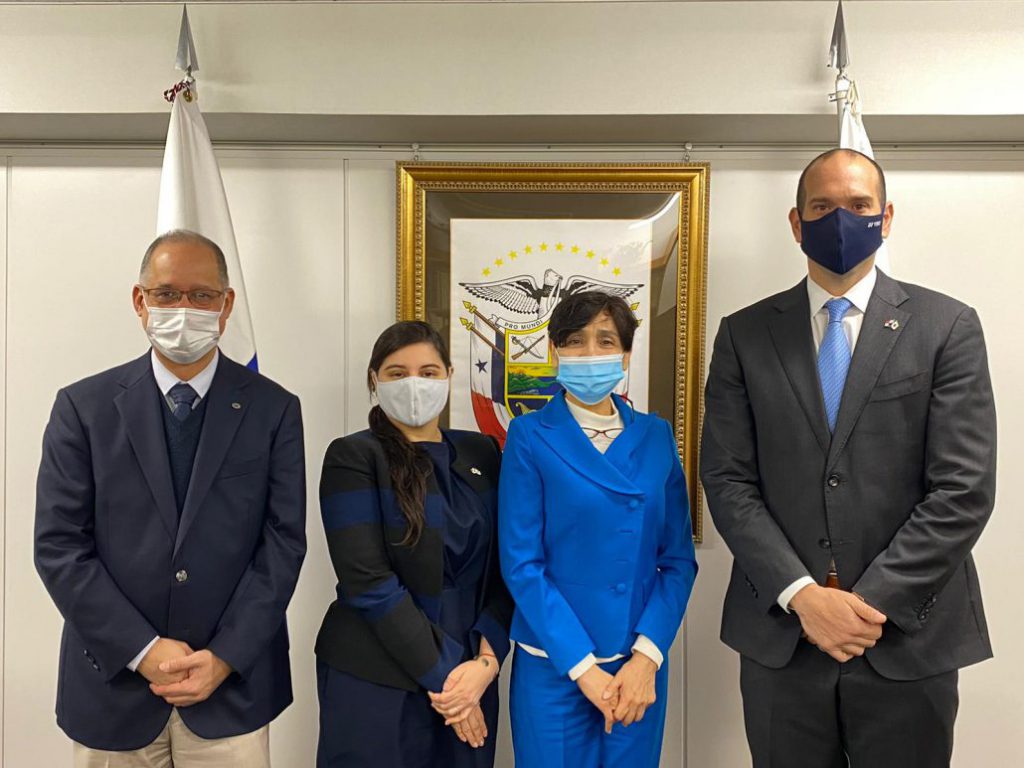 Representatives of the Japan Association for Promotion of Latin America and the Caribbean held a meeting with H.E. Carlos Pere, Ambassador of Panama to Japan to explain about the objectives and activities of the Association.
Previously, Dr. Ritter Diaz, Representative Director and Ms. Martha Zelayandía, Former Ambassador of El Salvador and Honorary Member of the Association held meetings with the Head of Missions of the Embassies of Peru, Argentina, Mexico, Ecuador, Costa Rica, El Salvador, Chile, and Haiti.
One of the aims of the Association is to support the work of Latin American and Caribbean Embassies in Japan to contribute to raise the visibility of LAC region in Japan.