August 5, 2021
Virtual Meeting with Representatives of Trade and Investment Agencies of Panama and Colombia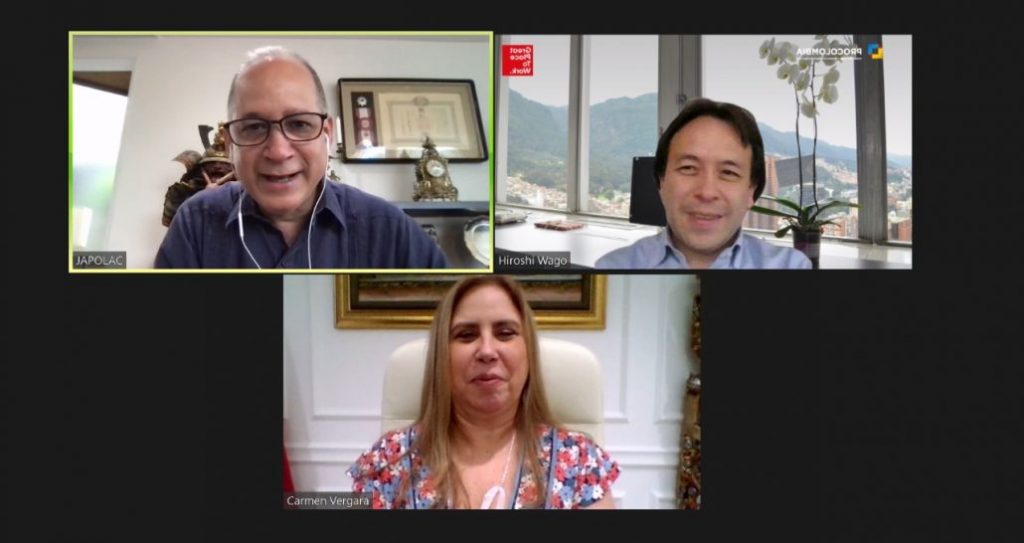 Dr. Ritter Diaz, Representative Director of JAPOLAC held a joint virtual meeting with Mrs. Carmen Gisela Vergara, Executive Director of ProPanama, the investment and export promotion agency of the Republic of Panama and Mr. Hiroshi Wago, Vice-President of Innovation and Sector Intelligence of ProColombia, the trade and investment agency from the Republic of Colombia.
Dr. Diaz explained about the objectives and activities of JAPOLAC and conveyed the interest of JAPOLAC to cooperate with ProPanama and ProColombia to promote products of both countries in the Japanese market.
The meeting also offered an opportunity to establish closer cooperation between trade and investment promotion agencies of Panama and Colombia.