December 15, 2022
The Kingdom of Spain Decorates Mr. Kiyoshi Kimura, Honorary Director of JAPOLAC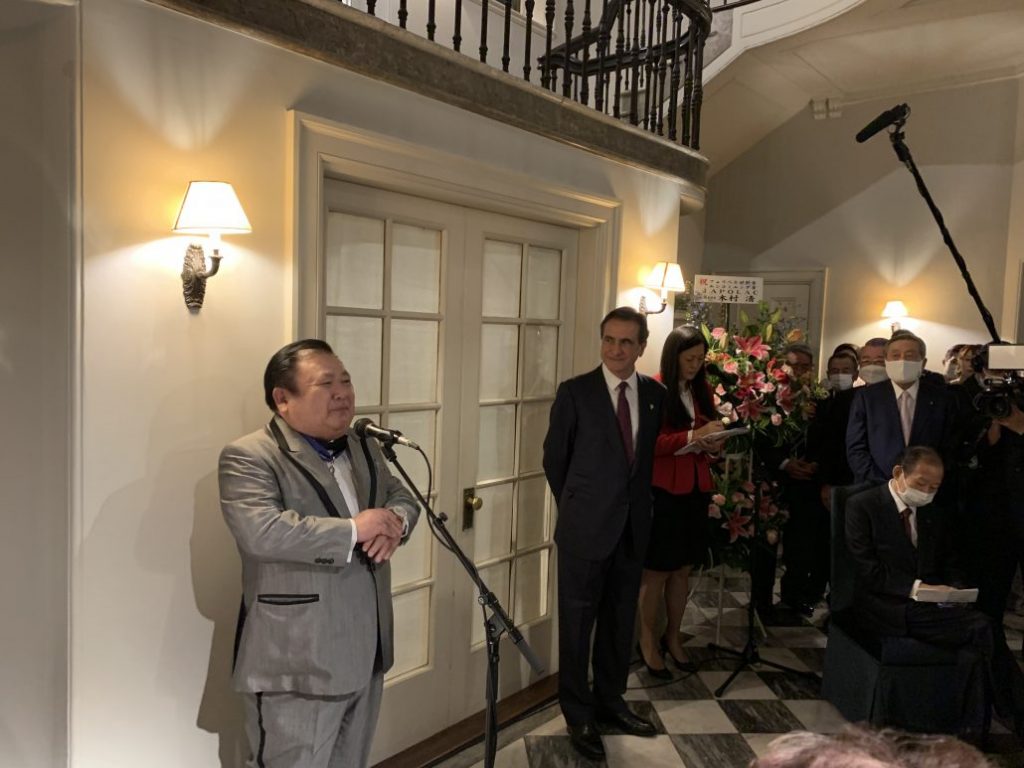 On November 24, 2022, the government of Spain, decorated Mr. Kiyoshi Kimura, Honorary Director of JAPOLAC, with the Order of the Civil Merit of Spain in the degree of Encomienda.
The ceremony was held at the official residence of the Spanish Ambassador to Japan, H. E. Fidel Sendagorta Gomez del Campillo, who highlighted the notable contributions of Mr. Kimura to the Kingdom of Spain.
Mr. Kimura is the President of Kiyomura Corporation and owner of the sushi restaurant chain known as Sushi Zanmai. Throughout the years, Mr. Kimura has contributed to Spain economy through the import of fishery products, including Spanish tuna served at various locations of Sushi Zanmai.
During the pandemic, Kiyomura Corporation supported the vaccination efforts of the Japanese government, helping with the vaccination of personnel from various embassies in Japan, including the personnel of the Spanish Embassy in Tokyo.
The decoration ceremony also counted on the participation of Mr. Toshihiro Nikai, member of the Lower House of Parliament and prominent member of the ruling Liberal Democratic Party, H.E. Yasutoshi Nishimura, Minister of Economy, Trade and Industry, ambassadors and important personalities of Japanese society.
JAPOLAC members extend its deepest congratulations to Mr. Kimura for such a high distinction from the Kingdom of Spain and wish continued well-being for Kiyomura Corporation and his personnel.