April 6, 2023
Reception in Honor of the Visit of H.E. Raquel Peña, Vice President of the Dominican Republic to Japan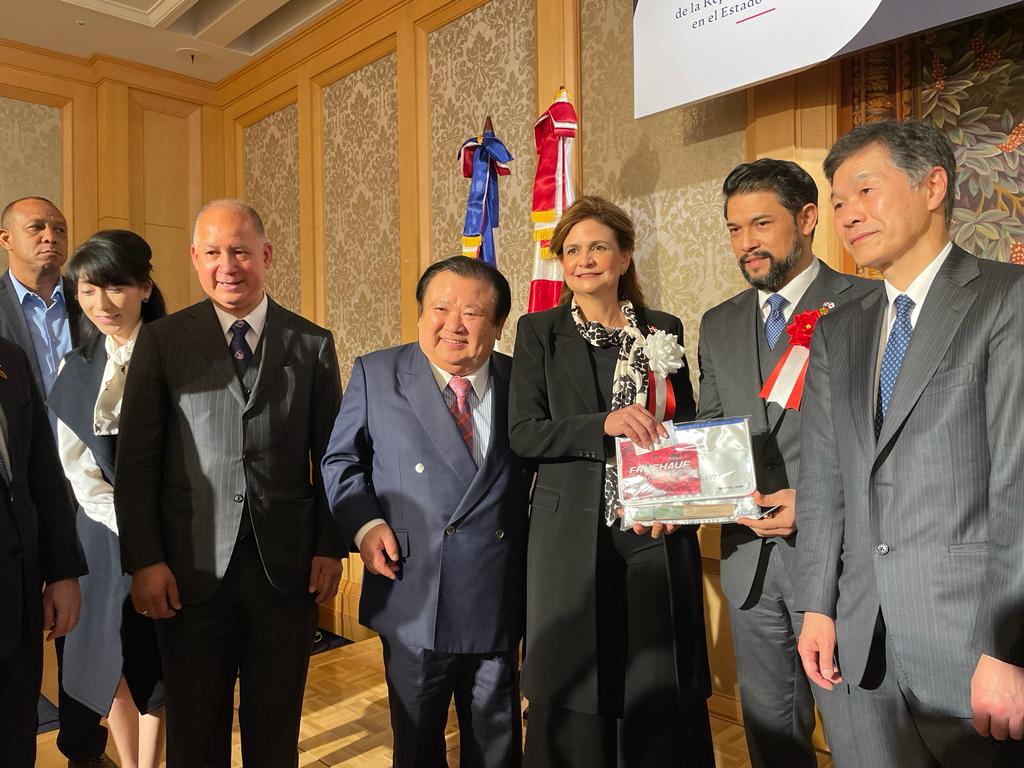 Mr. Kiyoshi Kimura, Honorary Director of JAPOLAC, along with Dr. Ritter Diaz, Representative Director, Mr. Ajoy Shinha Roy, Senior Director, and Mr. Hirokazu Yamaguchi, Managing Director of JAPOLAC, attended a reception on the occasion of the official mission to Japan by H.E. Raquel Peña, Vice President of the Dominican Republic.
During the event, Mr. Kimura conveyed JAPOLAC's greetings to Vice President Peña and expressed his best wishes for stronger ties between Japan and the Dominican Republic. He also informed the Vice President that JAPOLAC is available to support and advance education, culture and business cooperation between both countries.
Vice President Peña's itinerary included meetings with authorities from the Ministry of Foreign Affairs of Japan, parliament, the mayor of Aikawa city, Dominican Republic citizens residing in Aikawa city, the president of the baseball team Hiroshima Toyo Carp, as well as a visit to the Peace Memorial Museum in Hiroshima, among other activities.
JAPOLAC will host the cultural event "Rhythms of the Caribbean: The Magic of Dominican Republic" on July 23 this year at Hamamatsuchokan in the center of Tokyo to promote Dominican Republic's music, dance, food and tourism.
Lastly, it is worth mentioning that the Embassy of the Dominican Republic is an honorary member of JAPOLAC.