June 27, 2023
Promotion of High School Student Exchange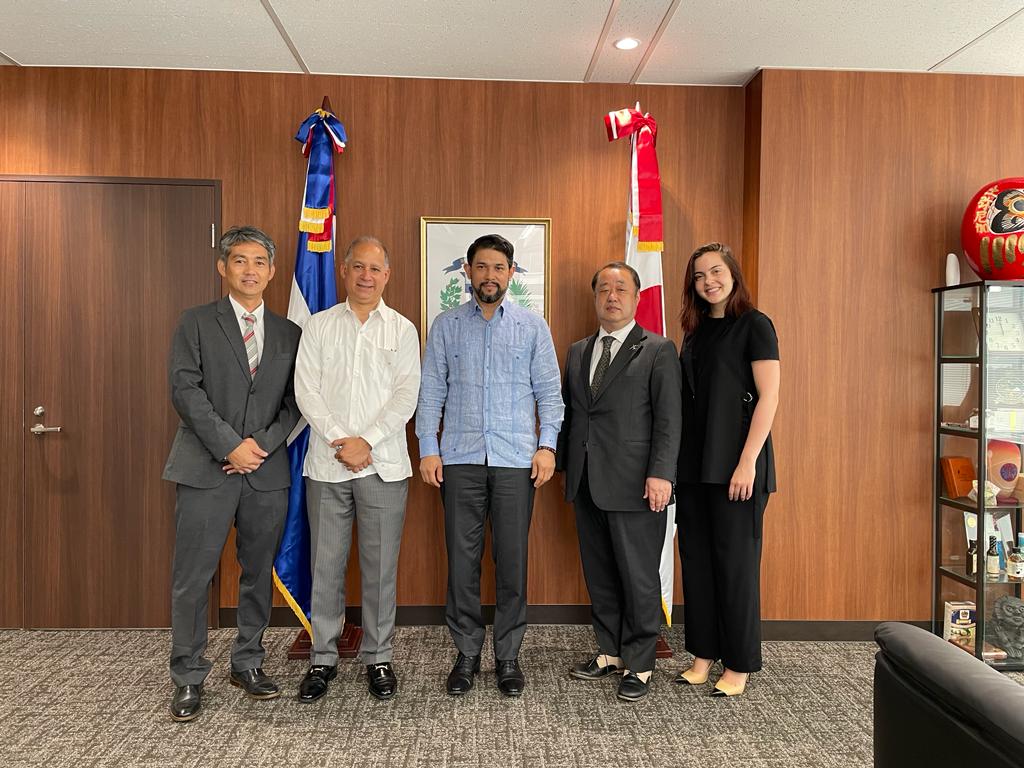 Dr. Ritter Diaz, representative director of JAPOLAC, organized a meeting with H.E. Robert Takata, Ambassador of the Dominican Republic, with the purpose of informing about the scholarship program offered by Japan Aviation High School to outstanding high school students from various countries.
This program provides an excellent educational opportunity for foreign high school students who have demonstrated exceptional skills in sports and arts.
One of the main objectives of JAPOLAC is to promote international education between Japan and the countries of Latin America and the Caribbean, with the aim of fostering cultural understanding between both regions.