June 28, 2023
Online Coordination Meeting for International Career Seminar at Utsunomiya University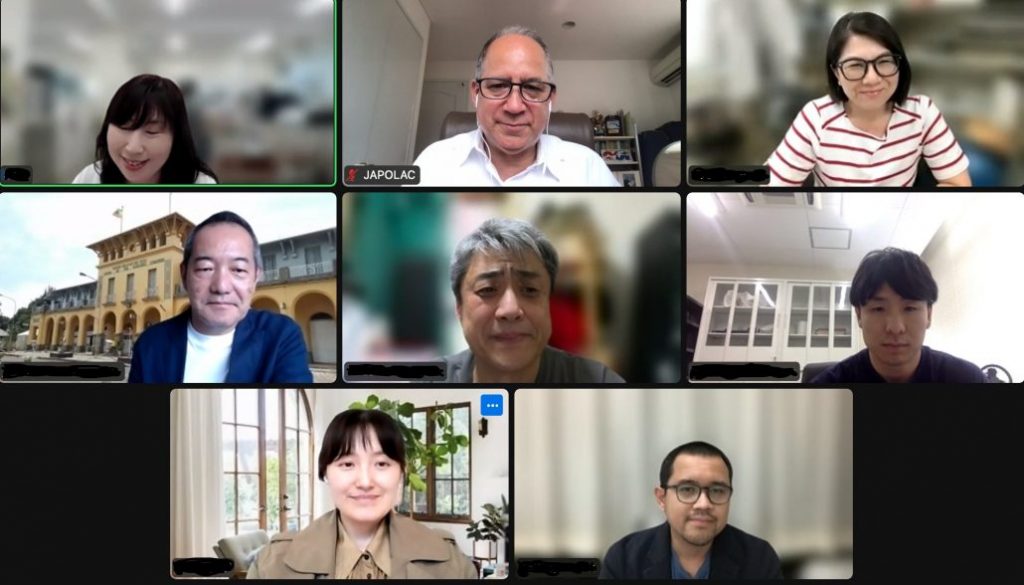 Dr. Ritter Diaz, the representative director of JAPOLAC, participated in an online coordination meeting for the lecturers of the International Career Seminar (ICS) organized by Utsunomiya University.
The primary objective of the ICS is to provide students with a comprehensive global perspective to pursue international careers, focusing on essential concepts such as "Globalization" and "Glocalization." These concepts highlight the increasing importance of global issues within local communities.
The ICS is a three-day seminar conducted in English, covering subjects such as International Business, International Cooperation, Multi-cultural Society, and Japan, as well as Cross-cultural Understanding/Communication.
The seminar features lectures by professors from Utsunomiya University and guest lecturers who possess extensive global experience in higher education, international business, and other related fields.
It is worth noting that this is the second year that the Director of JAPOLAC has been invited to deliver a lecture on International Business from the perspective of commercial diplomacy.