November 9, 2021
Meeting with Unidos Co., (Kyodai)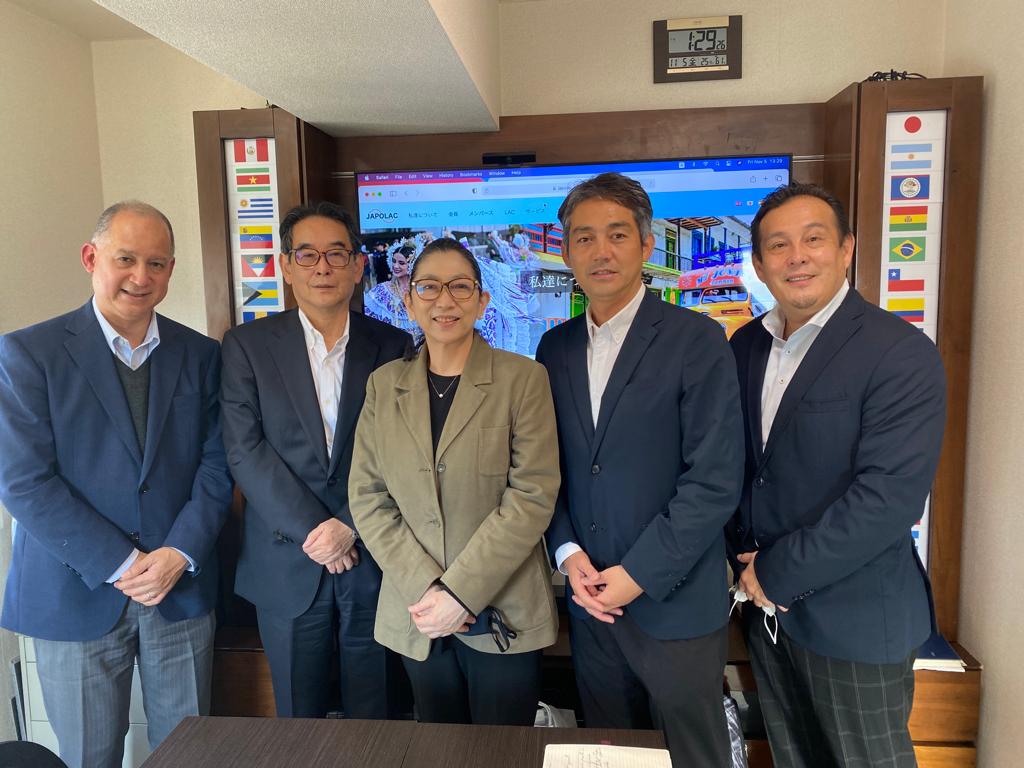 On November 5, Dr. Ritter Díaz, Representative Director of JAPOLAC held a meeting with Mr. Yuichiro Kimoto, President & CEO of Unidos Co., Ltd. (Kyodai), with the purposed of explaining the objectives and activities of the Association.
Dr. Díaz indicated that, since June, the Association began contacts with companies and business associations in Japan and Latin America and the Caribbean (LAC), aimed at facilitating communication between companies in both regions, giving priority to small and medium-sized enterprises.
President Kimoto explained about the commercial activities of Kyodai, which has contributed for more than 20 years to the introduction of Latin American products in the Japanese market. Kyodai has also positioned itself as a major remittance company to the LAC region, supporting Latin American workers living in Japan.
Dr. Diaz and President Kimoto expressed their interest in exploring ways to collaborate to increase trade between both regions.