August 17, 2021
Meeting with the Commercial Counselor of the Embassy of Cuba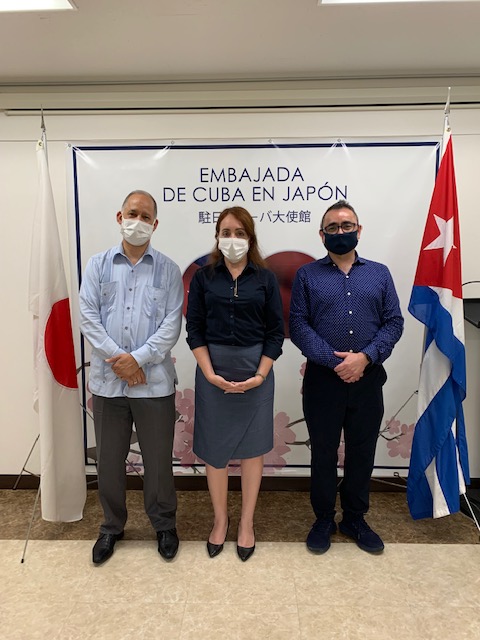 Dr. Ritter Diaz, Director Representative of JAPOLAC, and Mr. Ricardo Gonzalez, Commercial Director of the Association held a meeting with Mrs. Katia Monzon, Commercial Counselor of the Embassy of Cuba to explain about the business membership section of JAPOLAC.
Dr. Diaz also informed Mrs. Monzon that JAPOLAC recently started the approach to chambers of commerce and business associations of Japan and Latin America and the Caribbean to introduce the business membership section, which is targeting small and medium size companies interested in accessing the market of the other.
Dr. Diaz expressed his thankfulness to Mrs. Monzon for the meeting and indicated the interest of JAPOLAC to exchange views with the chamber of commerce of Cuba or any other business association to promote Cuban products in the Japanese market.