December 22, 2022
Meeting with the Ambassador of Dominican Republic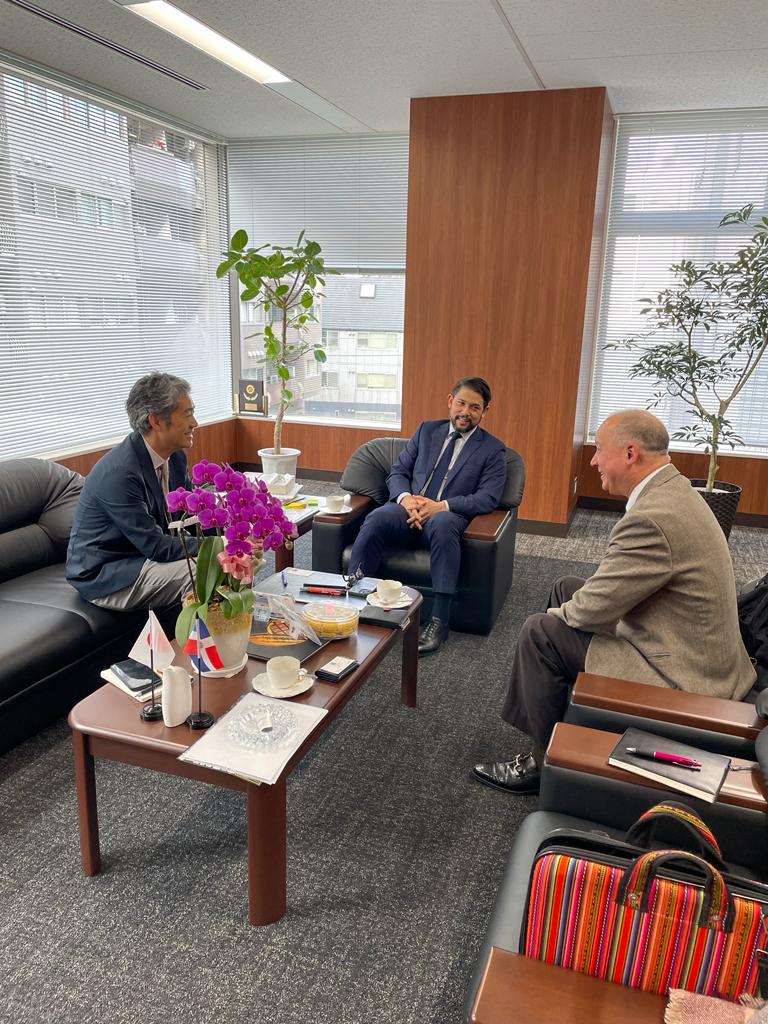 Dr. Ritter Diaz, Representative Director of JAPOLAC, held a working meeting with H.E. Robert Takata, Ambassador of Dominican Republic, to discuss the possibility of carrying out a cultural promotion event of Dominican Republic in 2023.
Ambassador Takata expressed his thankfulness to Dr. Diaz for JAPOLAC's initiative to promote the culture of Dominican Republic and conveyed the interest of the Embassy of Dominican Republic to collaborate in the celebration of the event.
Ambassador Takata and Dr. Diaz also exchanged views on the possibility of organizing baseball exchanges for high school students from Dominican Republic.
The meeting was also attended by Mr. Hirokazu Yamaguchi, Managing Director of JAPOLAC.