December 9, 2021
Meeting with the Ambassador of Chile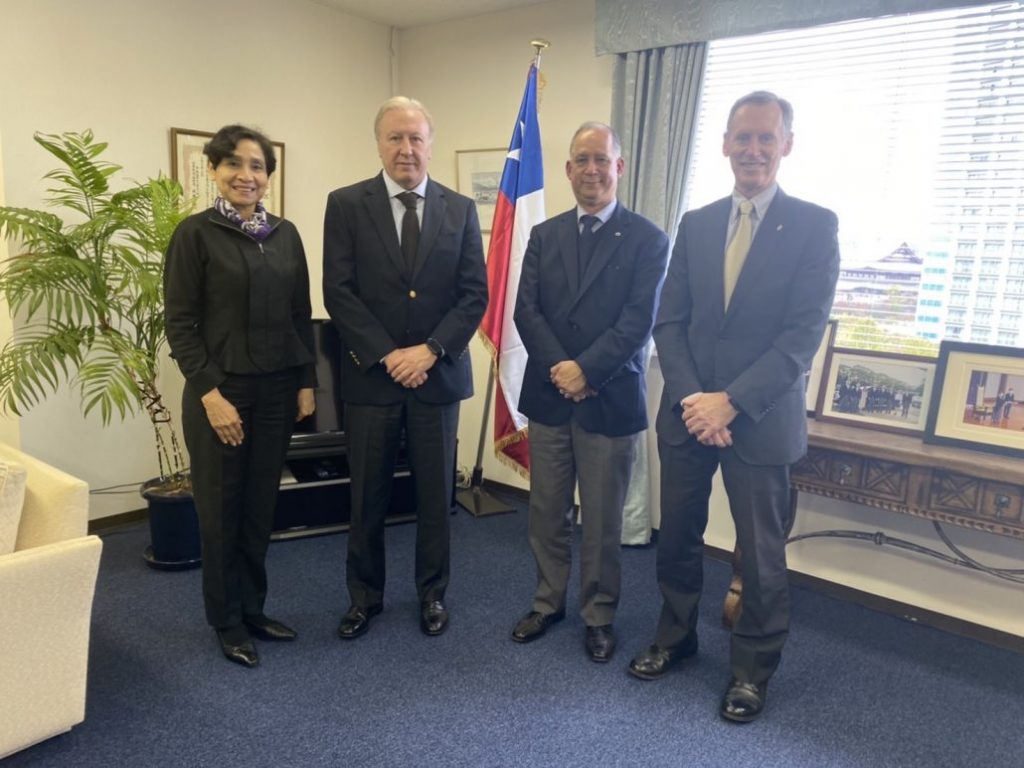 Dr. Ritter Diaz, Representative Director of the Japan Association for Promotion of Latin America and the Caribbean (JAPOLAC) held a meeting with H.E. Ricardo G. Rojas, Ambassador of the Republic of Chile to explain the objectives and activities of the Association.
Ambassador Rojas expressed his thankfulness for the visit and introduction of the Association. He also informed that Chile and Japan will be celebrating 125 years of diplomatic relations next year and would appreciate the support of the Association to disseminate information on this important celebration.
Dr. Diaz reiterated the best disposition of the Association to support the activities of the Embassy of Chile in Japan, and particularly the celebration of 125 years of diplomatic ties with Japan.
The meeting was also attended by Mrs. Martha Zelayandia, Honorary Member of the Association, Mr. Ricardo Gonzalez, Commercial Director and Mr. Neil Butler, Member and Advisor of the Association.