August 17, 2021
Meeting with Representative of the Inter-American Institute for Cooperation on Agriculture (IICA)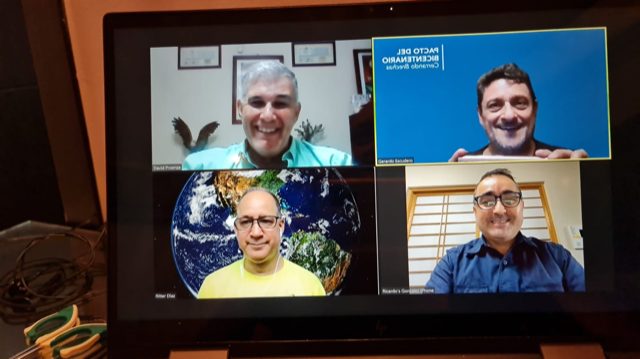 Dr. Ritter Diaz, Representative Director of JAPOLAC, and Mr. Ricardo Gonzalez, Commercial Director of Association held a virtual meeting with Dr. Gerardo Escudero, Representative of the Inter-American Institute for Cooperation on Agriculture (IICA), and Mr. David Proenza, President of the Foundation for Development of Controlled Environment Agriculture to inform about the establishment in Panama of the Research Center for Production of Controlled Environment Agriculture (CIPAC in Spanish) in Panama.
One of the activities of JAPOLAC is the promotion of controlled environment agriculture in the region of Latin and America and the Caribbean, and for that purpose, will join efforts with CIPAC to generate changes in the agriculture production systems of the region, especially now that Climate Change is threatening the sustainability of open sky agriculture.
JAPOLAC will cooperate with CIPAC seeking partnerships and alliances with Japanese universities, research centers, associations and companies which are involved in the development of this new agricultural technology.