September 2, 2021
Meeting with ITO EN Ltd.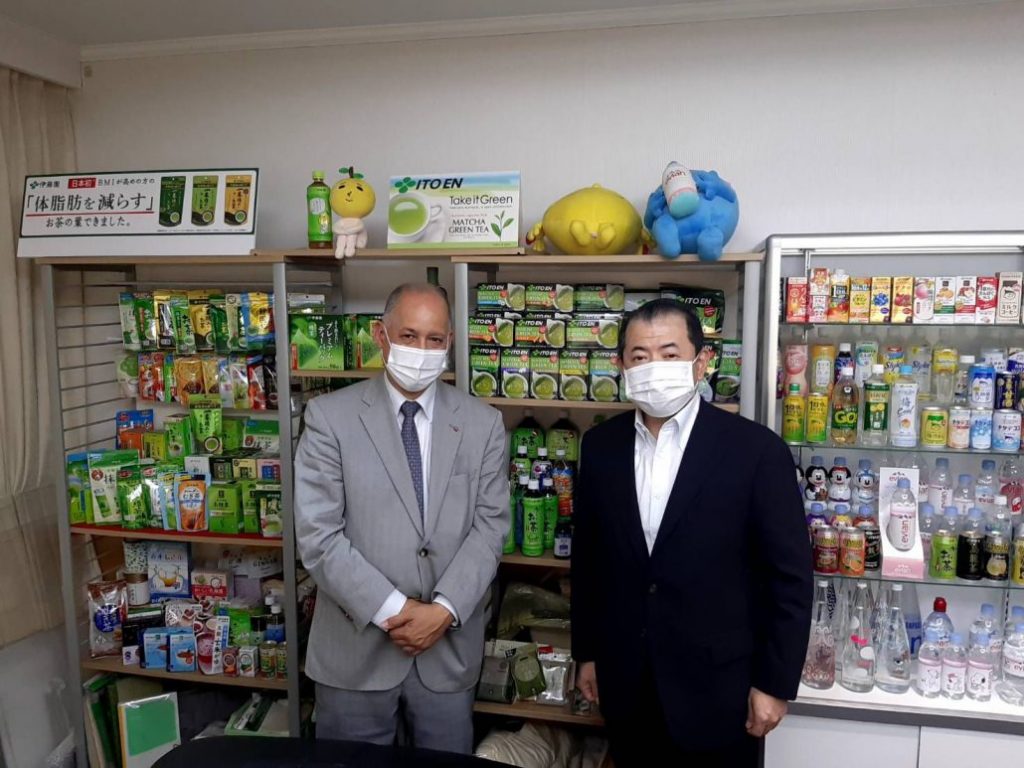 Dr. Ritter Diaz, Representative Director of JAPOLAC held a meeting with top representatives of ITO EN Ltd, a well-established Japanese beverage company dedicated to manufacturing and sales of tea and other healthy beverages. ITO EN is Japan's largest green tea distributor and the country's fourth largest soft drink producer.
Dr. Diaz explained the objectives and activities of JAPOLAC and expressed his support for the introduction of ITO EN products, especially Japanese tea, in the region of Latin America and the Caribbean (LAC). Dr. Diaz was also accompanied by Mr. Neil Butler, President of Japan Partnership Holding, who is also an Advisor and Member of JAPOLAC.
ITO EN representatives explained the company's product portfolio and look forward to identifying future business opportunities in the region of LAC.
One of the main activities of JAPOLAC is business facilitation for Japanese and LAC companies interested in introducing their products in the market of the other.