December 22, 2022
JAPOLAC organizes a special lecture on diplomatic communication for students of International Studies and Spanish at Utsunomiya University in collaboration with the Embassy of Panama to Japan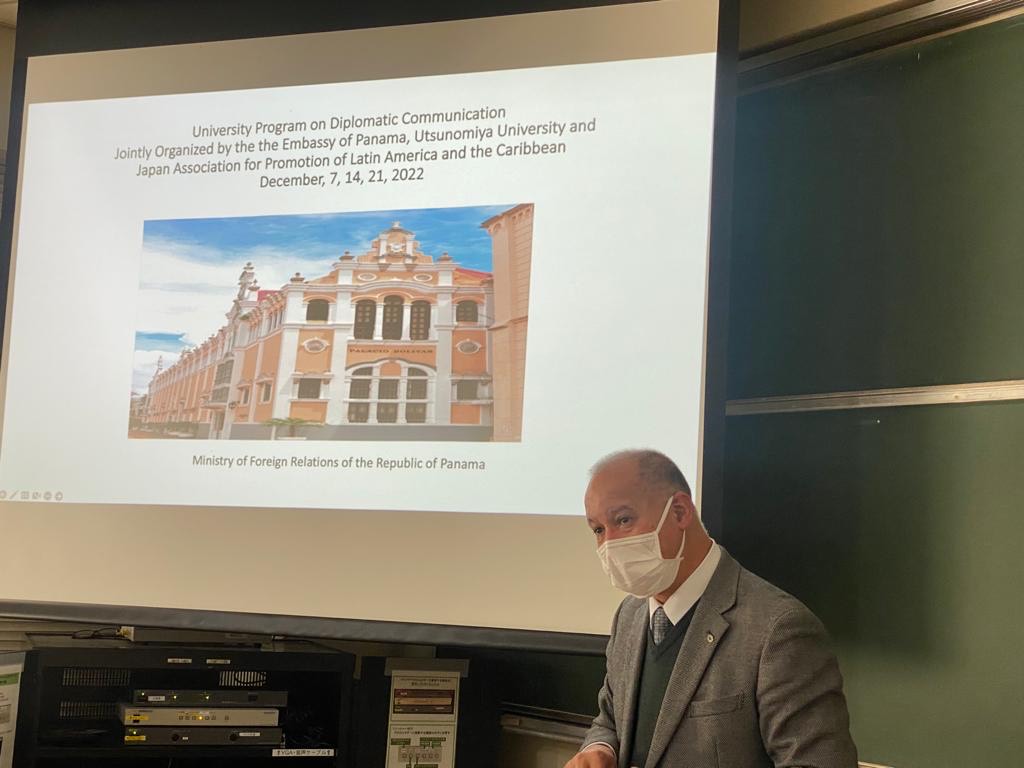 JAPOLAC, in collaboration with the Embassy of Panama to Japan, started a special lecture on diplomatic communication for students of international studies and Spanish at Utsunomiya University.
The lecture is designed to teach students basic and practical knowledge on the diplomatic correspondence employed by states to communicate with each other as well as a brief history of diplomacy delivered in three sessions by professional diplomats.
It is also designed to support the teaching of Spanish in Japan, in a practical way, complementing theoretical knowledge and to prepare Japanese students to carry out an internship at a Latin America and Caribbean (LAC) embassy or an international institution in the last years of their university studies, paving the way for a future career in diplomacy or at an international organization.
In addition, this initiative seeks to establish a closer link between LAC embassies and Japanese universities to advance academic exchanges with universities in the LAC region.
The lecture began with a video message from the Ambassador of Panama to Japan, H.E. Carlos Pere, who invited students from Utsunomiya University to carry out short-stay internships at the Panama Embassy to obtain first-hand knowledge of the work at a diplomatic mission.





PDF: Diplomatic-Comm