October 18, 2022
JAPOLAC Organized the Cultural Event "Rhythms of the Caribbean"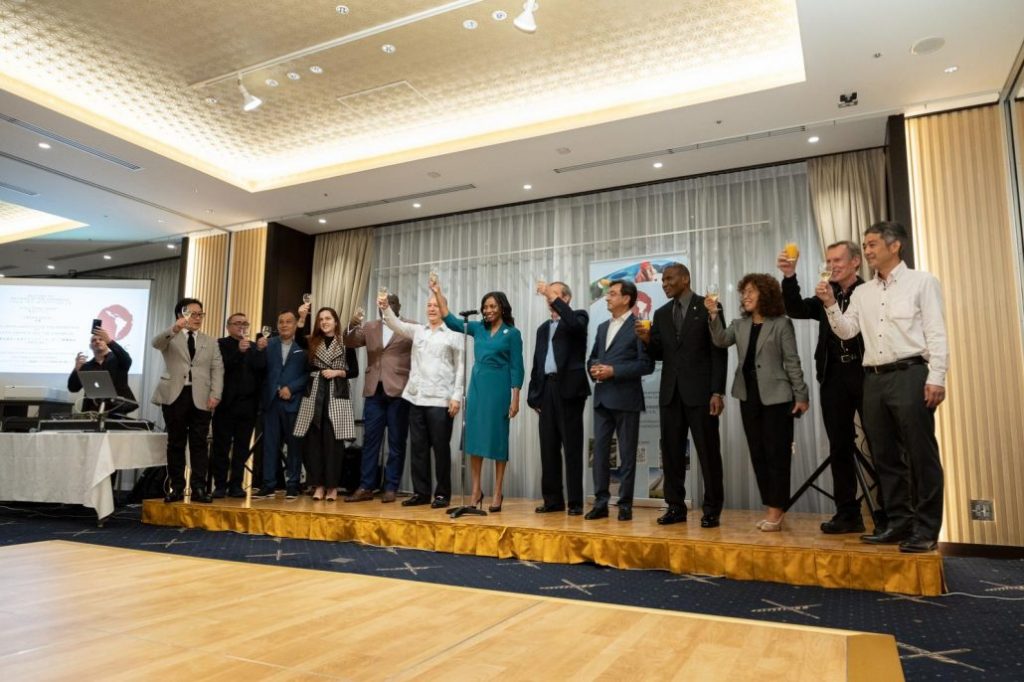 On October 7, 2022, JAPOLAC held the cultural event "Rhythms of the Caribbean" at the Foreign Correspondents' Club of Japan in the heart of Tokyo.
H.E. Shorna-Kay Richards, Ambassador of Jamaica to Japan delivered greetings remarks at the event highlighting the invaluable cooperation of JAPOLAC, which has contributed to create linkages between Japan and the Caribbean region not only in the cultural area but also in the field of education.
This year, JAPOLAC started a series of cultural events called "Rhythms of the Caribbean" to promote music, dance, food and tourism of countries in the Caribbean region.
On this occasion, the event was designed to showcase music, dance, food and tourism of Jamaica.
Through these events, JAPOLAC aims at strengthening cultural identities of the region in the mind of Japanese people by highlighting iconic aspects of Latin American and Caribbean countries.
Over 100 persons attended the event including ambassadors from Cuba, Haiti, Cote d'Ivoire, Azerbaijan, and the First Secretary of the embassy of Dominican Republic on behalf of the ambassador.
The event was supported by the companies Kiyomura Corporation (Sushi Zanmai), Japan Partnership Holdings, Saza Coffee, Unidos, Co. Ltd (KYODAI) and Sukoruni Wine, Co. Ltd.