June 9, 2022
JAPOLAC Hands donation to Florian Paucke Foundation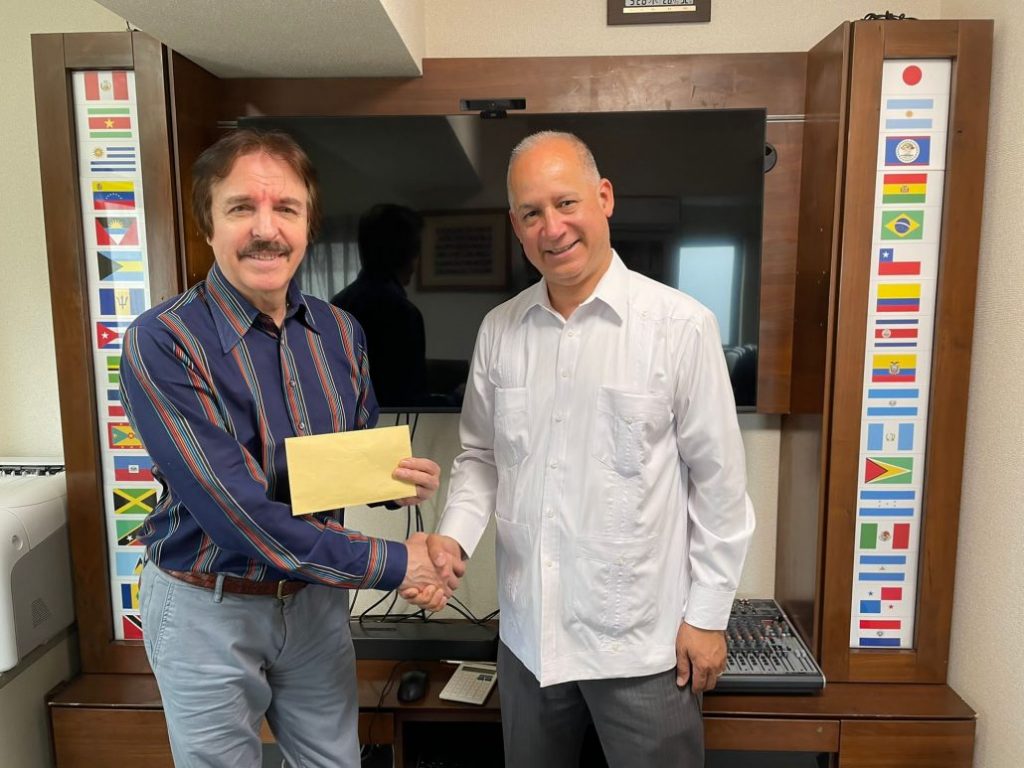 Dr. Ritter Diaz, Representative Director of JAPOLAC handed a donation to Mr. Luis Sartor, Honorary President of the Florian Paucke Foundation dedicated to support the musical education of economically disadvantage children from Mocovi ancestry in the town of San Javier, Province of Santa Fe, Argentine Republic.
The funds were raised during the JAPOLAC's Latin America and Caribbean Tapas Party held on May 14, 2022 at Sumida Sangyo Hall, Sumida Ward, Tokyo.
This year JAPOLAC began cultural events to promote different aspects of Latin America and Caribbean culture. Part of the funds raised at each event is donated to welfare organizations dedicated to education and human development.