April 12, 2023
Fuku Suzuki, NTV Personality, Participates at the Special Meeting of JAPOLAC Board of Directors with Honorary Director, Mr. Kiyoshi Kimura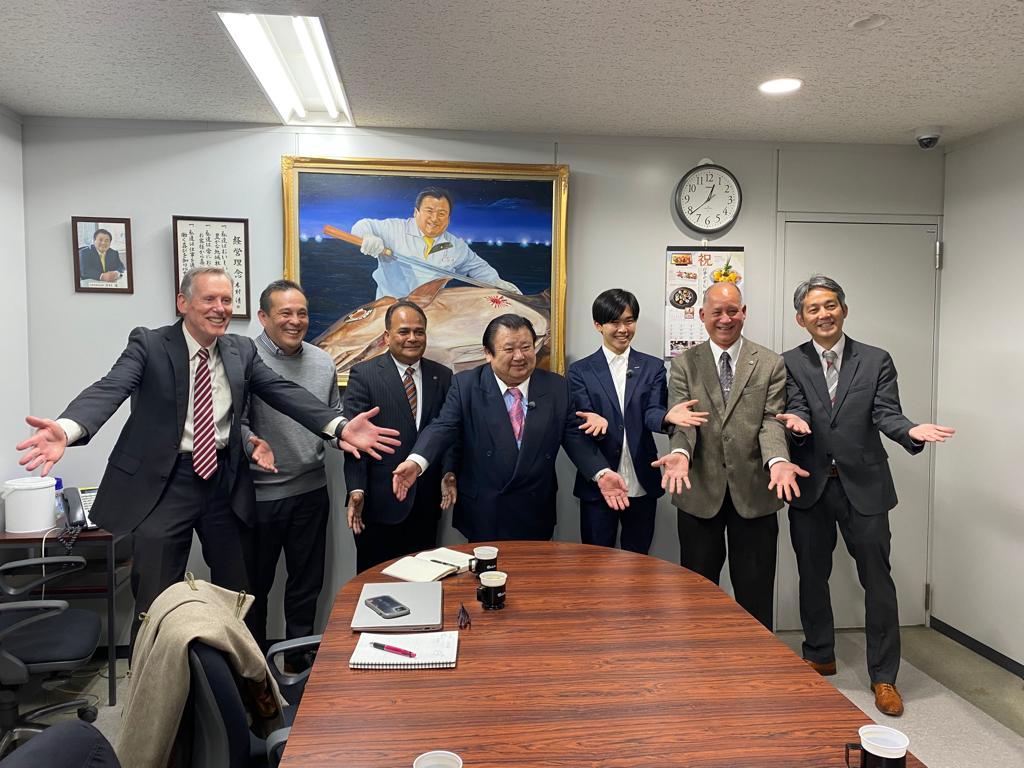 The Board of Directors of JAPOLAC convened a special session at Kiyomura Corporation to provide a report to the president of the company, Mr. Kiyoshi Kimura, on the past, present and future activities of the association.
Mr. Kiyoshi Kimura also serves as Honorary Director of JAPOLAC and has been a strong supporter of the activities of the association since its inception in 2020.
In attendance at the meeting was also Mr. Fuku Suzuki, a TV personality from Nippon Television (NTV) who is currently working on a program about the activities of the President of Kiyomura Corporation, including his involvement with JAPOLAC.