October 12, 2023
Closing Ceremony of Second Short Online Program Delivered by the University of Technology, Jamaica to Chiba University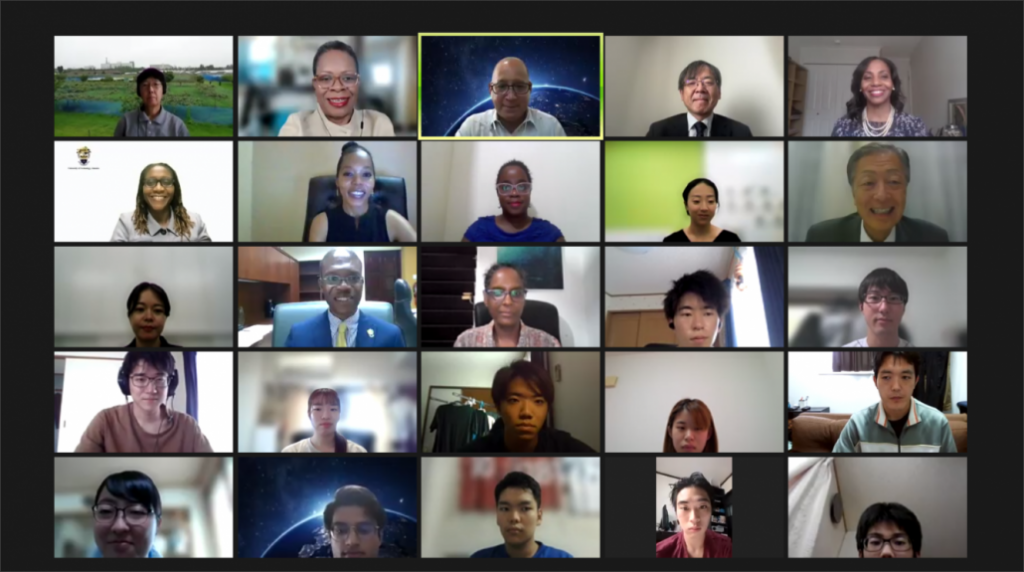 On September 29th, the closing ceremony of the second short online program delivered by the University of Technology, Jamaica to students of Chiba University took place, under the coordination of the Japan Association for the Promotion of Latin America and the Caribbean (JAPOLAC).
During the closing ceremony, Dr. Ritter Diaz, Representative Director of JAPOLAC, extended his congratulations to the administration and professors of the University of Technology, Jamaica, as well as to the students, professors, and staff at Chiba University for the successful
completion of the program.
The program covered various subjects, including the geography, history, and culture of Jamaica, ecology and climate change, an overview of Jamaica's energy sector, and cultural interactions
between Japanese and Jamaican students.
As a result of the online program, the University of Technology, Jamaica, and Chiba University are finalizing an Agreement for Academic Exchange and Cooperation. They are also currently
negotiating another agreement for student exchange to further enhance the academic and research collaboration between both universities.
The closing ceremony counted on the distinguished presence of Her Excellency Shorna-Kay Richards, Ambassador of Jamaica to Japan; His Excellency, Yasuhiro Atsumi, Ambassador of Japan to Jamaica; Dr. Kevin Brown, President of the University of Technology, Jamaica, and Dr. Hiroaki Ozawa, Vice-President for Education of Chiba University.