October 3, 2023
Closing Ceremony of Fifth Short Online Program Delivered by the Panama Technological University to Chiba University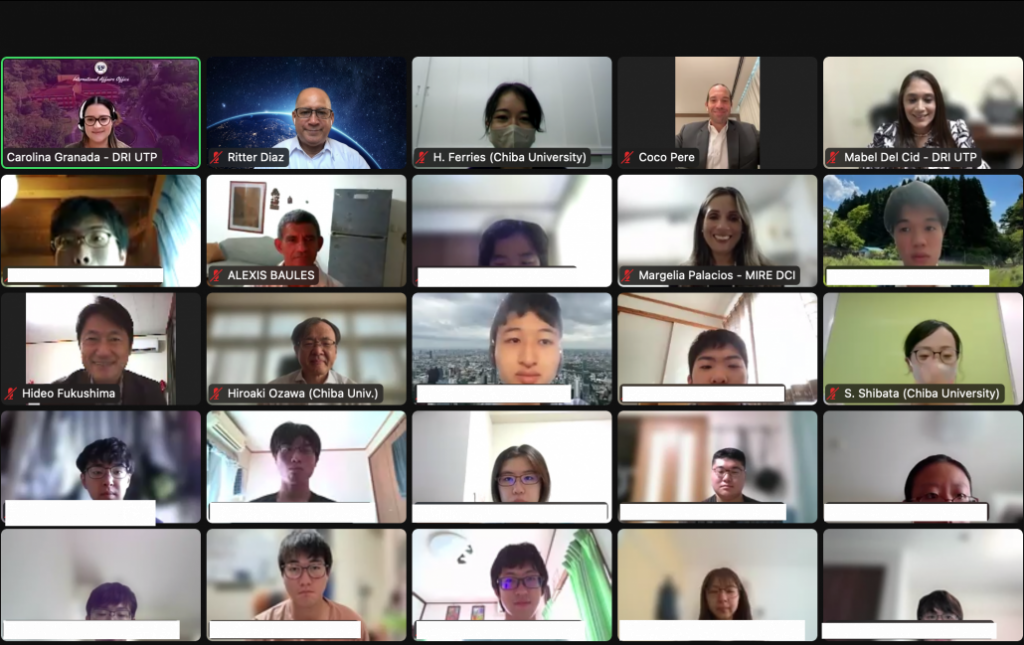 On September 26th, the closing ceremony of the fifth short online program delivered by Panama Technological University to students of Chiba University took place, under the coordination of the Japan Association for the Promotion of Latin America and the Caribbean (JAPOLAC).
During the closing ceremony Dr. Ritter Diaz, Representative Director of JAPOLAC, extended his congratulations to the administration and professors of Panama Technological University, as well as to the students, professors, and staff at Chiba University for the successful completion of the program.
Dr. Diaz emphasized that digital education is no longer merely a response to temporary challenges accelerated by the coronavirus pandemic; it has evolved into a permanent dimension in education, both locally and internationally, enabling universities, professors, and students to conduct their academic activities in a more cost-efficient manner.
The closing ceremony also counted on the distinguished presence of His Excellency Carlos Pere, Ambassador of Panama to Japan; His Excellency Hideo Fukushima, Ambassador of Japan to Panama; Honorable Margelia Palacios, Deputy Director of International Cooperation at the Ministry of Foreign Affairs of Panama; Dr. Hiroaki Ozawa, Vice-President for Education at Chiba University; and Mrs. Mabel Del Cid, Director of International Relations at Panama Technological University, representing Dr. Omar Aizpurua, President of the university.