April 20, 2021
Virtual Meeting with Hokkaido University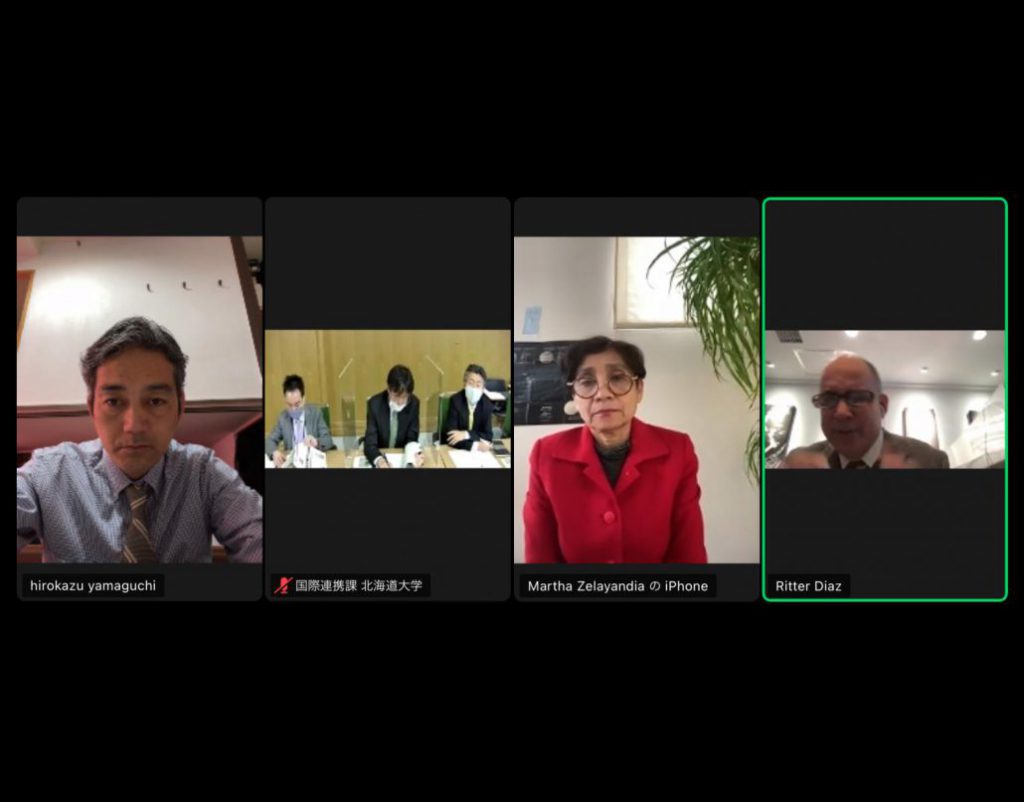 Dr. Ritter Diaz, Representative Director of the Japan Association for Promotion of Latin America and the Caribbean (JAPOLAC), together with Mrs. Martha Zelayandia, former Ambassador of El Salvador to Japan and Honorary Member of the Association, as well as Mr. Hirokazu Yamaguchi, Member of the Board, held a virtual meeting with representatives of Hokkaido University to explain the objectives and activities of the Association.
Hokkaido University was represented by Mr. So Kawanobe, Deputy Director of the Institute of International Cooperation of Hokkaido University, Mr. Hiroaki Motomura, Director of International Affairs, Mr. Seigo Abe, Chief of International Cooperation Division and Mr. Ruben Rodriguez, Assistant Professor, Graduate School of Law of Hokkaido University.
During the meeting, representatives of both organizations exchange views on the academic exchange programs to further promote international education between Hokkaido University and universities of the region of Latin America and the Caribbean (LAC).
Dr. Diaz expressed his gratitude to Deputy Director Mr. Kawanobe for the meeting and reiterated the interest of JAPOLAC to cooperate with Hokkaido University to strengthen academic ties between Japan and the region of LAC.