April 22, 2022
Signing Ceremony for Renewal of Academic Agreement between Panama University and Chiba University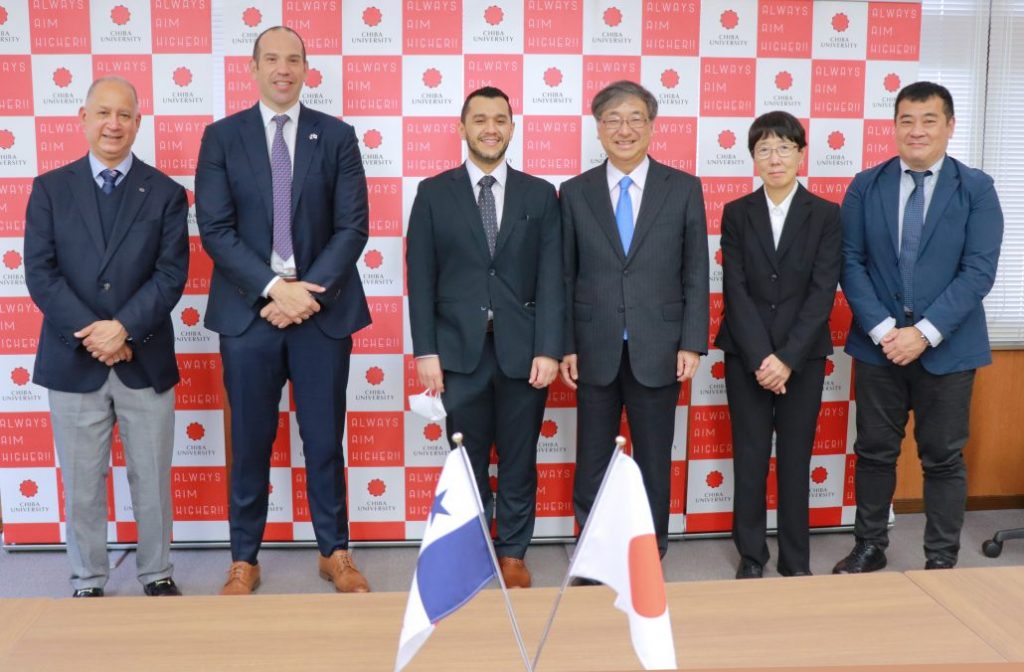 On April 18, 2022, Dr. Ritter Diaz, Representative Director of JAPOLAC attended the signing ceremony for the renewal of the academic exchange agreement between Panama University and Chiba University.
The academic agreement was signed by Prof. Toshinori Nakayama, President of Chiba University and H.E. Carlos Pere, Ambassador of Panama, in representation of Panama University.
JAPOLAC is working closely with Chiba University to promote academic exchanges with Latin America and Caribbean universities.