March 18, 2021
Progress Report on JAPOLAC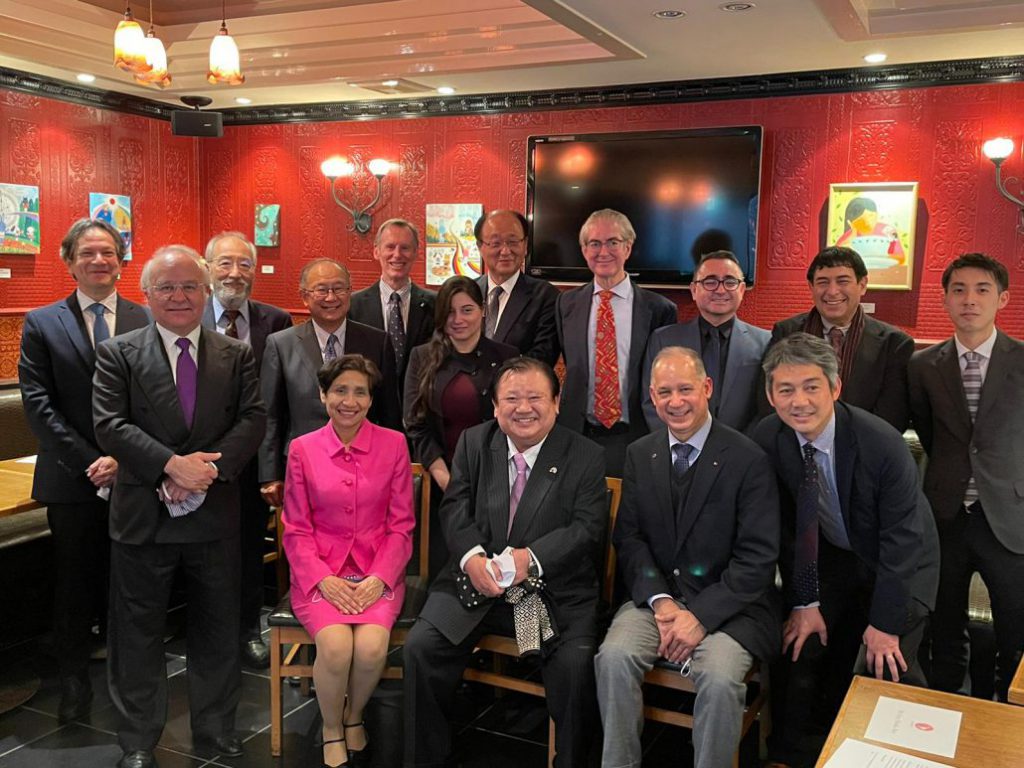 On March 16, 2021, directors, members and collaborators of the Japan Association for Promotion of Latin America and the Caribbean (JAPOLAC) held a meeting with the purpose of reviewing the progress of the Association after one year of its legal registration in Japan.
The Representative Director, Dr. Ritter Diaz, started the meeting expressing his thankfulness to the directors, members and collaborators for their constant support in the structuring of JAPOLAC's functions and activities.
In view of their significant contribution to the Association, special thanks were conveyed to Mr. Kiyoshi Kimura, President of Kiyomura Corporation, and Honorary Director of the Association, Mr. Osamu Masuda, former President of Astomos Energy and Senior Advisor of JAPOLAC, Mrs. Martha Zelayandia, former Ambassador of El Salvador to Japan and Honorary Member of the Association, Mr. Hirokazu Yamaguchi, Director-Secretary and Mr. Neil Butler, CEO of Japan Partnership Holdings and member of the Association in charge of the homepage.
Director Diaz stated that despite the fact the Association was established while the coronavirus pandemic was emerging, it managed to build the homepage in August 2020 in three languages and have been well-received by the Embassies of Latin America and the Caribbean as well as by the Ministry of Foreign Affairs of Japan.
The association aims at increasing the exchanges between Japan and Latin America and the Caribbean in six areas of high importance for human development, such as business facilitation, education, health, agriculture, environment and artificial intelligence.
From April, the Association will start inviting private companies in Japan and the region of LAC to join the Association and take advantage of the Business Network Platform (BNP) which will be in operation on the website of JAPOLAC.