August 24, 2021
Press Release – IICA Seminar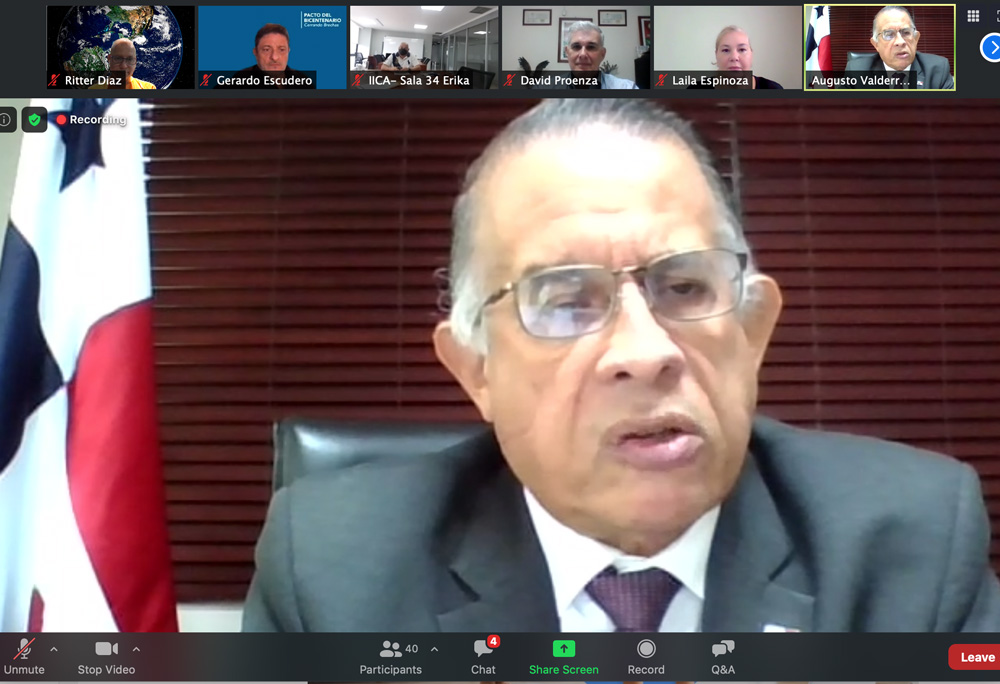 On August 19, Dr. Ritter Diaz, Representative Director of JAPOLAC participated in the Workshop Digital Solutions to Improve Food Trade and Traceability, organized by the Interamerican Institute for Cooperation on Agriculture (IICA).
During the workshop, Dr. Gerardo Escudero, Representative of IICA in Panama explained technical cooperation projects implemented by IICA to improve production and trade of beef, grapes, banana, coffee and other products in several countries of Latin America and the Caribbean. He also referred to pilots projects conducted by IICA to develop Blockchain in the agricultural sector to secure the transparency and traceability of products in domestic and international markets.
The workshop also included a presentation on Blockchain, delivered by Mr. David Proenza, President of the Foundation for Development of Controlled Environment Agriculture, who explained the concept, characteristics, and processes involved in this new digital platform, which is emerging as a new ecosystem for the agricultural sector to directly connect producers and consumers.
In his intervention, Dr. Ritter Diaz made a brief presentation of JAPOLAC, which seeks to facilitate trade between small and medium size companies of Japan and Latin America and the Caribbean. Dr. Diaz also congratulated IICA for his role in the establishment of the Research Center for Production of Agriculture in Controlled Environment as well as the development of digital platforms such as Blockchain to boost the agricultural sector.
At the closing of the workshop, H.E. Augusto Valderrama, Minister of Agricultural Development of Panama welcomed the efforts of IICA to introduce new digital technologies to the agriculture sector and expressed the strong support from his office to speed up the process of digital transformation of agriculture to improve life of farmers.