March 24, 2022
Painting Exhibition "Colors, Ink & Friends"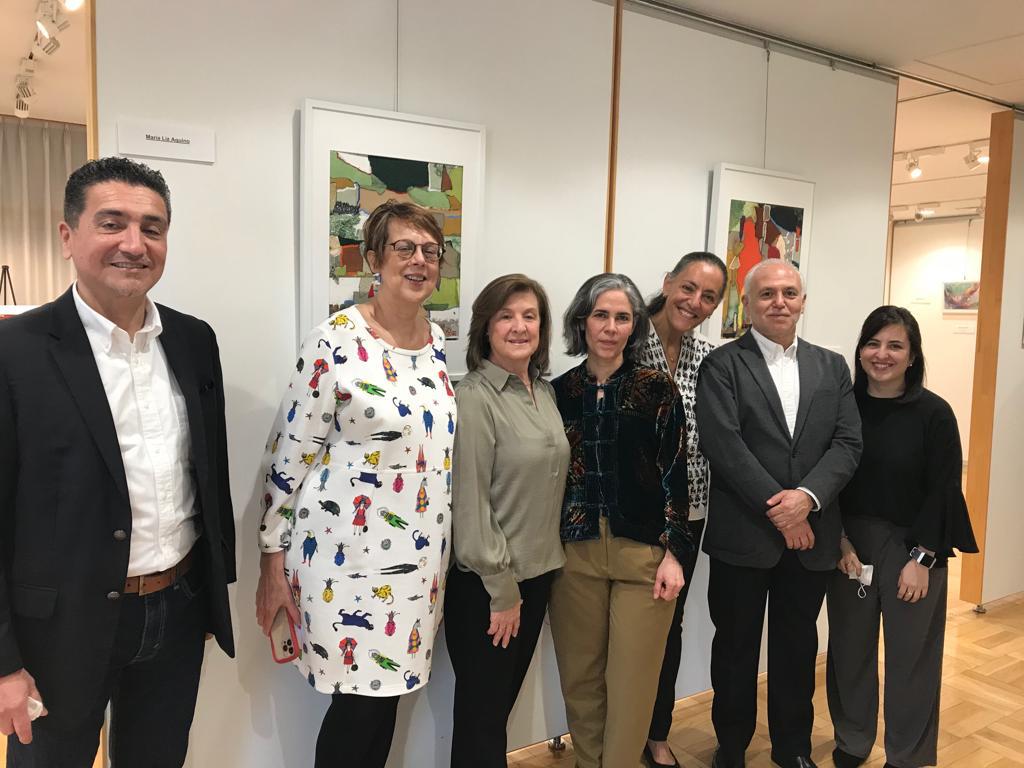 On March 5, 2022, Dr. Ritter Diaz, Representative Director of JAPOLAC participated at the painting exhibition "Colors, Ink & Friends", which took place at Shinmei Iki Iki Plaza in Minato-Ku.
The exhibition included paintings from Mrs. Maria Liz Aquino, wife of the Ambassador of Paraguay, Mrs. Maria Amparo Aviles, wife of the Ambassador of Ecuador, Ms. Carolina Barberis, daughter of the Ambassador of Ecuador, Mrs. Maria Fernanda Lochschmidt, Art Historian from Brazil and Mrs. Clara Nakazato, a national from Venezuela and a long-term resident in Japan.
Under the tutoring of Maria Liz Aquino, these group of ladies met regularly during the pandemic and endeavored to showcase the creativity in art as a way to cope with the special times we are living in.
Their works mingled different techniques and materials freely such as acrylic, pastel, pencil, Japanese sumi, applied over surfaces as canvas, papers, cardboard, washi paper, or as combined materials in collage formats.
The results were very diverse, going from lively colorful works to peaceful monochrome ones. They reflected the different backgrounds, learnings and influences received from each other.
The exhibition was held to commemorate International Woman's Day and was supported by the Embassy of Ecuador in collaboration with Minato-Ku's Shinmei Iki Iki Plaza.