December 27, 2021
Meeting with the Director of Hyogo Latin Community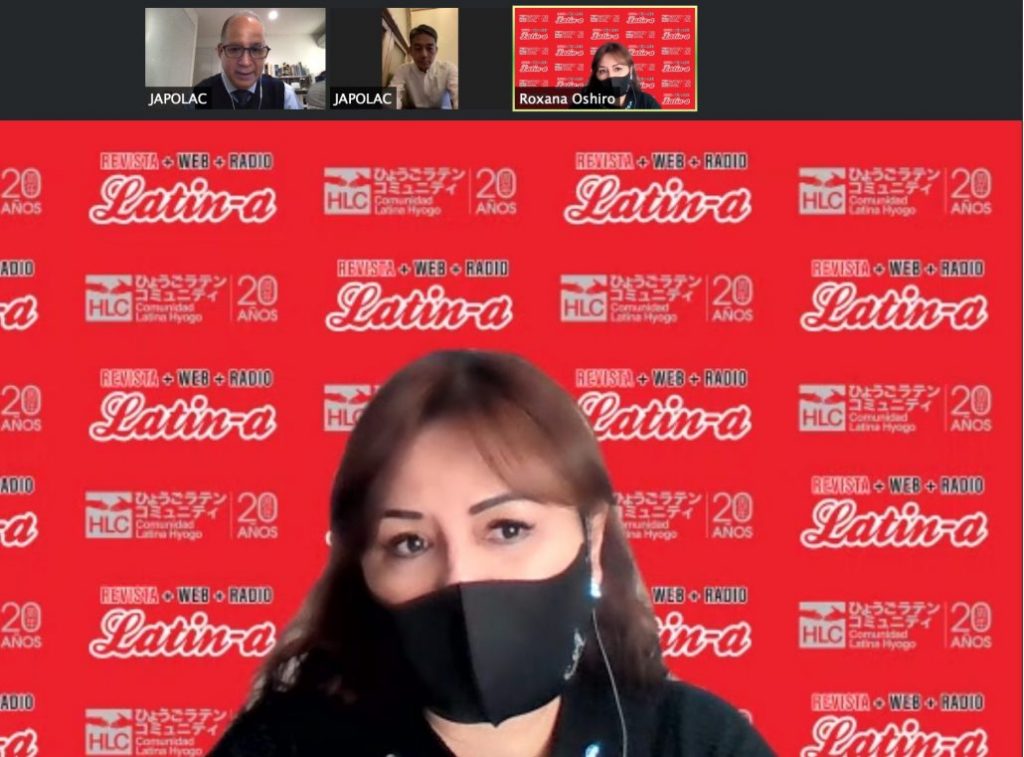 Dr. Ritter Diaz, Representative Director of JAPOLAC held a meeting with Mrs. Roxana Oshiro, Director of the Kobe-based Hyogo Latin Community to explain the objectives and activities of JAPOLAC and explore ways to cooperate to further support the smooth integration of Latin people into Japanese society.
During the meeting, Mrs. Oshiro expressed her gratitude to JAPOLAC in view that the 2021 Christmas Charity Party of the Association was held to raise funds to support the Hyogo Latin Community, which carries out welfare activities on behalf of the Latin community in Japan, including the publication of the free-of-charge magazine Latina-a and radio and TV programs with educational purposes.
Together with Mr. Hirokazu Yamaguchi, Managing Director of JAPOLAC, Dr. Diaz praised Mrs. Oshiro's social leadership for over 20 years at the helm of the Hyogo Latin Community and reiterated the support of JAPOLAC to further improve life of Latin people in Japan.
The Hyogo Latin Community has also been very active to promote education on natural disasters among the Latin community in view of their experience coping with the 1995 Kobe Earthquake and due to the challenges posed by Climate Change nowadays.