December 22, 2022
Meeting with the Ambassador of Jamaica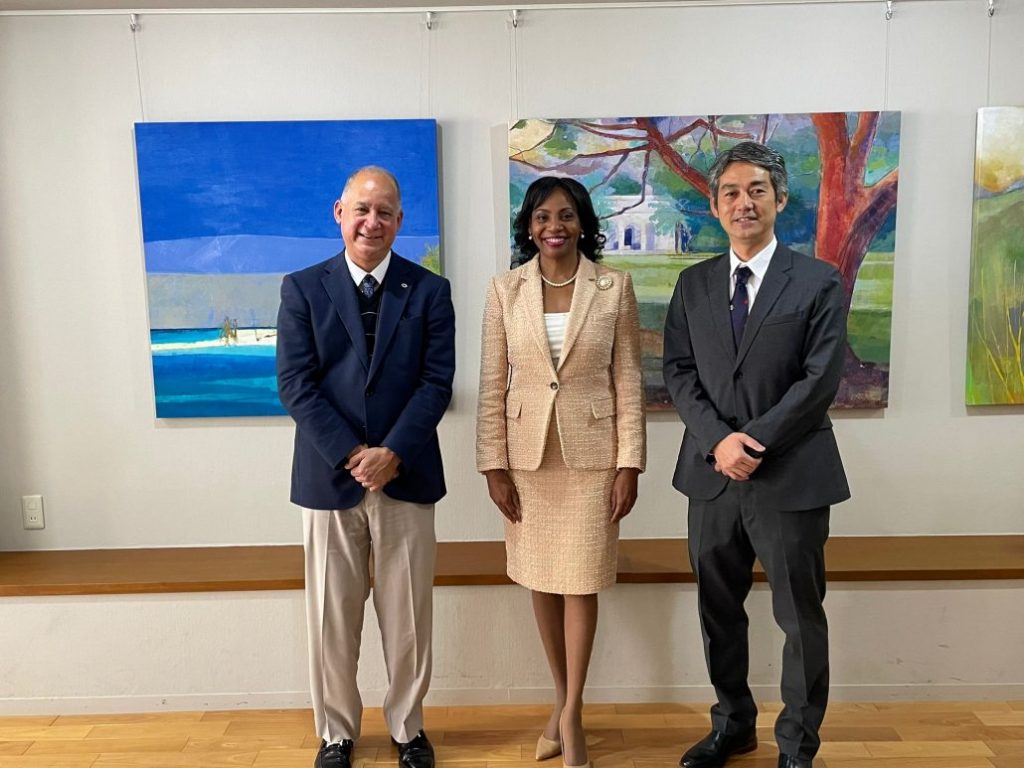 Dr. Ritter Diaz, Representative Director of JAPOLAC, together with Mr. Hirokazu Yamaguchi, Managing Director of the association, held a working meeting with H.E. Shorna-Kay Richards to report advances in the preparation of the short online program to be delivered by the University of Technology, Jamaica (UTech, Ja.) to students from Chiba University (CU) in Spring 2023.
At the meeting, Dr. Diaz also informed that UTech, Ja. and CU university have already started conversations to establish an academic exchange agreement to foster research and academic cooperation between both universities.
One of the activities of JAPOLAC is the promotion of academic exchanges between Japanese and Latin American and Caribbean (LAC) universities, and in this regard, relies on the cooperation of the LAC embassies to identify universities interested in fostering academic links with Japan.
During the meeting, Ambassador Richards also expressed her thankfulness to Dr. Diaz for the donation carried out by JAPOLAC to support the social work of the Child Resiliency Program (CRP) in Jamaica.