April 30, 2021
Meeting with Representatives of the Japan International Cooperation Agency (JICA)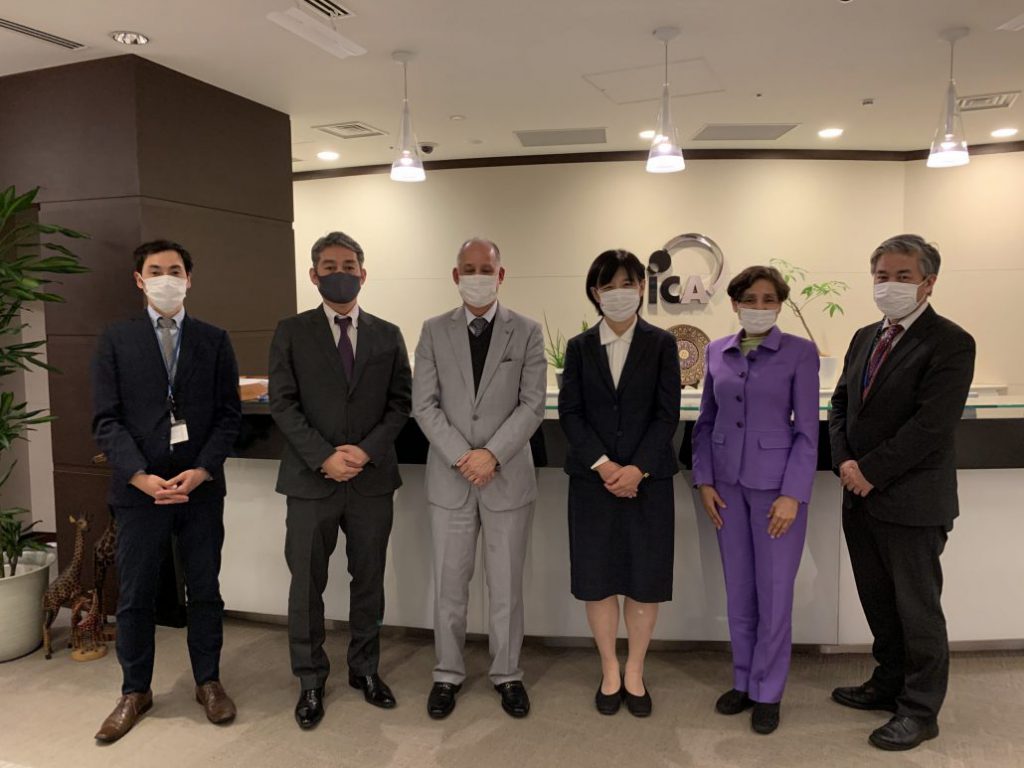 Dr. Ritter Diaz, Representative Director of the Japan Association for Promotion of Latin America and the Caribbean (JAPOLAC), together with Mrs. Martha Zelayandia, former Ambassador of El Salvador to Japan and Honorary Member of the Association, and Mr. Hirokazu Yamaguchi, Member of the Board, held a meeting with representatives of the Japan International Cooperation Agency (JICA) to explain the objectives and activities of the Association.
JICA was represented by Dr. Nobuko Kayashima, Senior Vicepresident, Mr. Satoshi Yoshida, Director General of Latin America and the Caribbean Department, Mr. Kota Sakauchi, Director of Central America and the Caribbean Division, y Sulimara Takahashi, Deputy Director of Central America and the Caribbean Division.
Dr. Diaz expressed his thankfulness to Dr. Kayashima for granting some time despite her busy schedule and mentioned the possibility to cooperate with JICA to advance projects in the area of public transportation and waste management in the LAC region, based on the expertise and technology of Japan to improve the quality of life of people and protect the environment.
Dr. Kayashima welcomed the establishment of the Association and expressed her best wishes for the successful development of JAPOLAC. She also conveyed the interest of JICA to cooperate with JAPOLAC in the future.