December 14, 2021
Meeting with Astomos Energy Corporation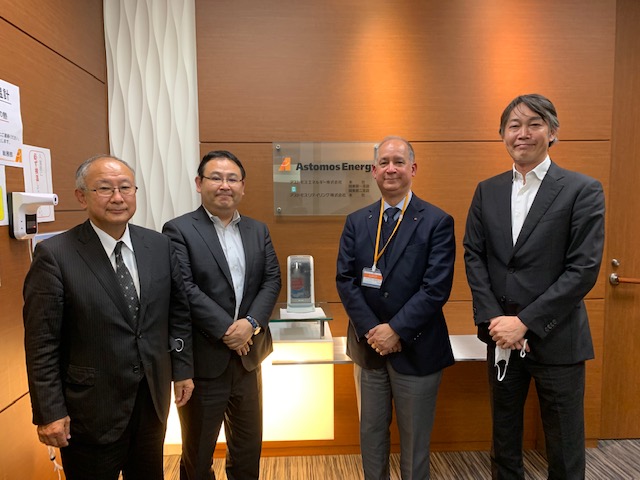 Dr. Ritter Díaz, Representative Director of JAPOLAC held a meeting with Mr. Tatsuya Hamaguchi, General Manager of Green Business Development Office, and Mr. Yoshitake Naganuma, General Manager of Planning Department of Astomos Energy Corporation with the purpose of explaining the objectives and activities of the Association.
Dr. Díaz indicated that, since June, the Association began contacts with companies and business associations in Japan and Latin America and the Caribbean (LAC) and explained about the energy policies of various countries of Latin America, aimed at reducing CO2 emissions.
Mr. Hamaguchi informed that Astomos Energy is also migrating to carbon-neutral Liquified Petroleum Gas (LPG) in line with the company policy to reduce CO2 emissions.
Dr. Diaz expressed the interest of JAPOLAC to collaborate with Astomos Energy to identify developments in bio-fuels in LAC region. Dr. Diaz was accompanied by Mr. Osamu Masuda, Senior Advisor of JAPOLAC and former chairman of Astomos Energy.