October 6, 2021
JAPOLAC's New Office Location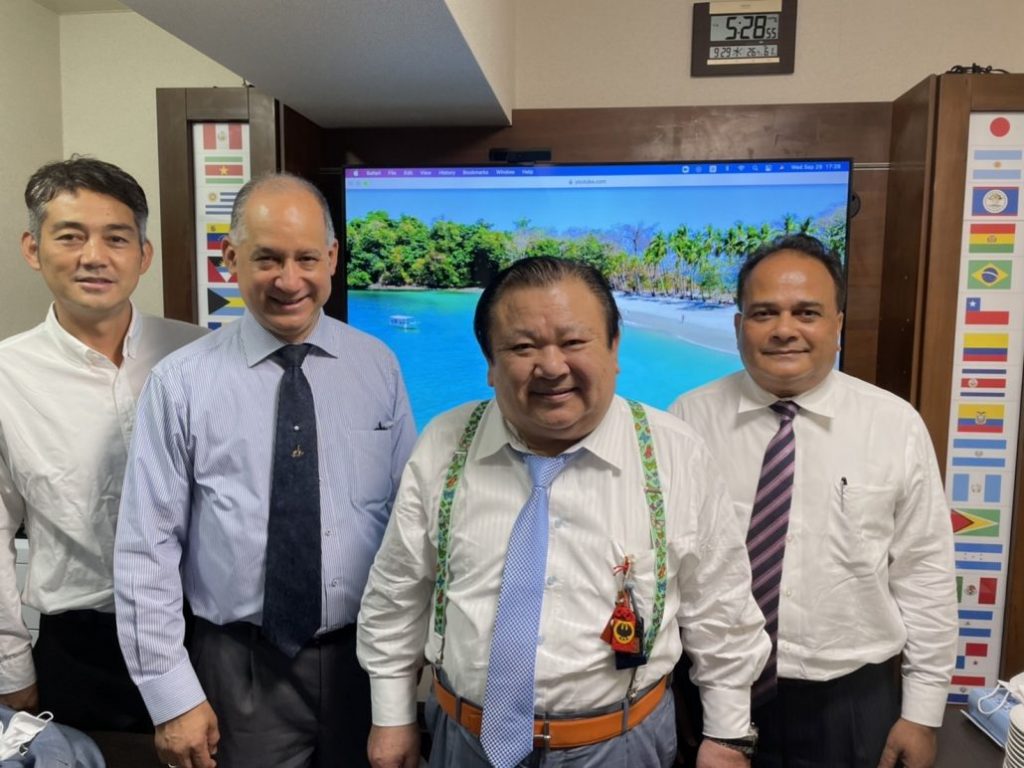 On September 30, 2021, members and directors of JAPOLAC participated in the opening of the new office of JAPOLAC, located near the old Tsukiji market, in the district of Chuo, Tokyo.
In line with the new digital era, the new office is equipped with a room and large screen to conduct meetings online within and outside Japan.
Dr. Ritter Diaz, Representative Director of JAPOLAC expressed his thankfulness to members and directors for their support, pointing out that the new office will function as an important point of meeting and communication between Japan and the countries of Latin America and the Caribbean.