March 24, 2022
Farewell Dinner for the Ambassador of Ecuador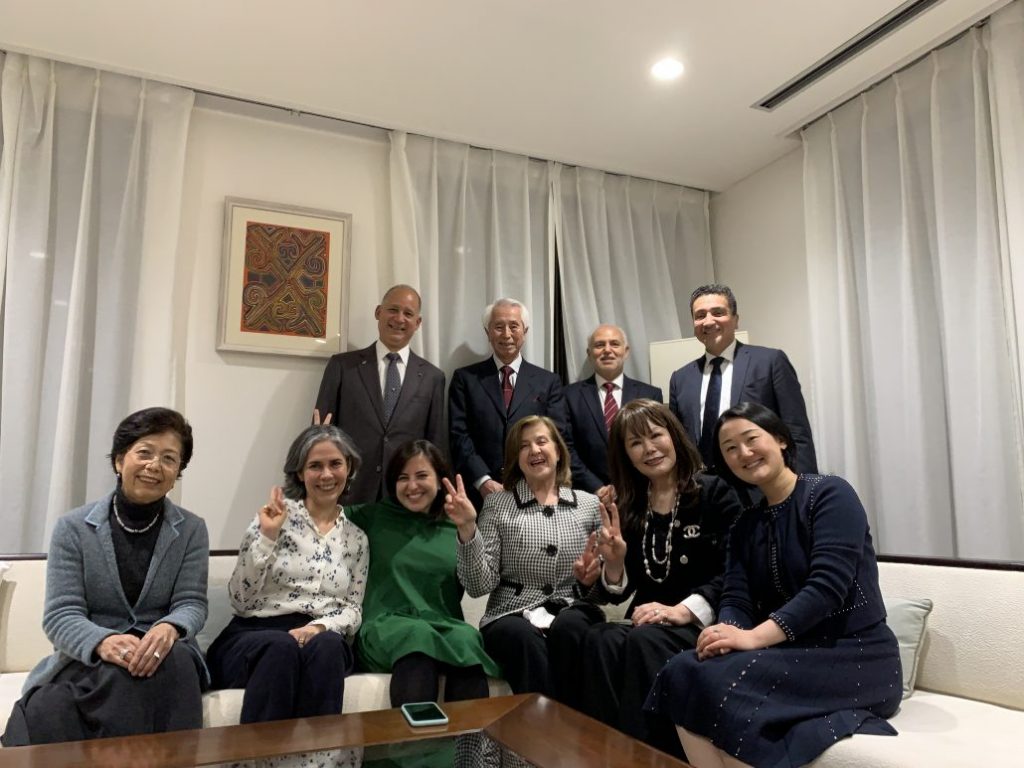 On Friday, March 18, 2022, Dr. Ritter Diaz, Representative Director of JAPOLAC hosted a farewell dinner for H.E. Jaime Barberis, Ambassador of Ecuador, and wife on the occasion of the end of his mission in Japan.
Dr. Diaz expressed his gratitude to Ambassador Barberis for the strong support for the objectives and activities of JAPOLAC since its foundation. The Embassy of Ecuador was one of the first embassies of Latin America and the Caribbean to join JAPOLAC as honorary member.
The dinner also counted on the participation of H.E. Raul Florentin, Ambassador of Paraguay, and wife as well as other distinguished Japanese guests.