October 13, 2022
Closing Ceremony of Online Courses Delivered by the Panama Technological University to Students of Chiba University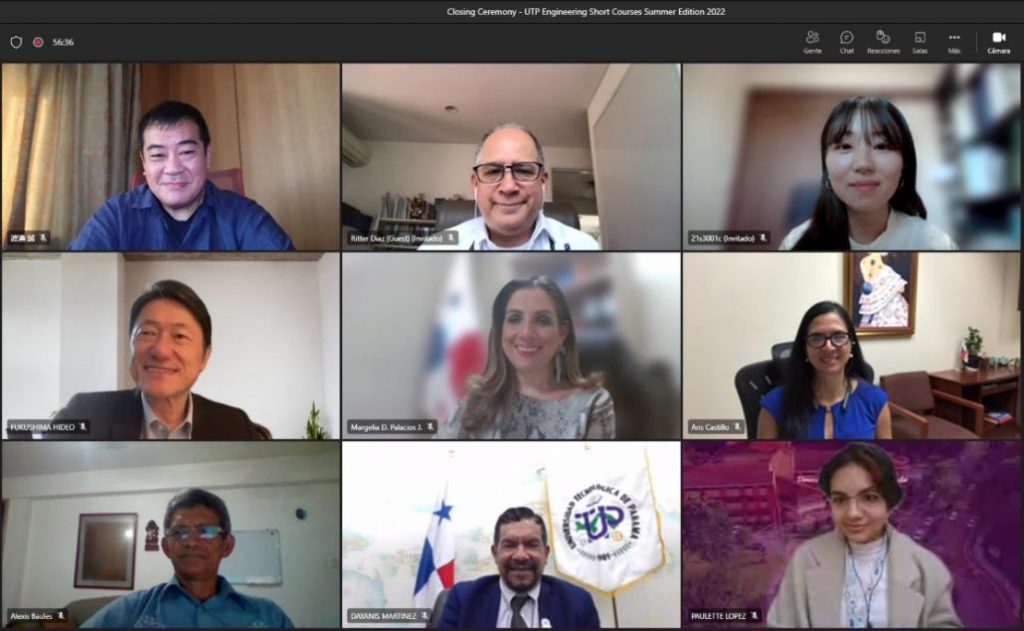 Under the program of university internationalization of JAPOLAC, the Panama Technological University and Chiba University held the closing ceremony of the third online program on September 27, 2022.
During the three-weeks program, Chiba University students took online courses about Panama, the Panama Canal, Panama Logistics Hub and the Central American Tropics. The program also included a cultural segment to introduce Panama culture to Japanese students.
The program of university internationalization seeks to offer short online courses to Japanese students in English language so that they learn about the different aspects of Latin American and Caribbean countries, such as history, language, government, culture, geography, society, economy, environment, among others.